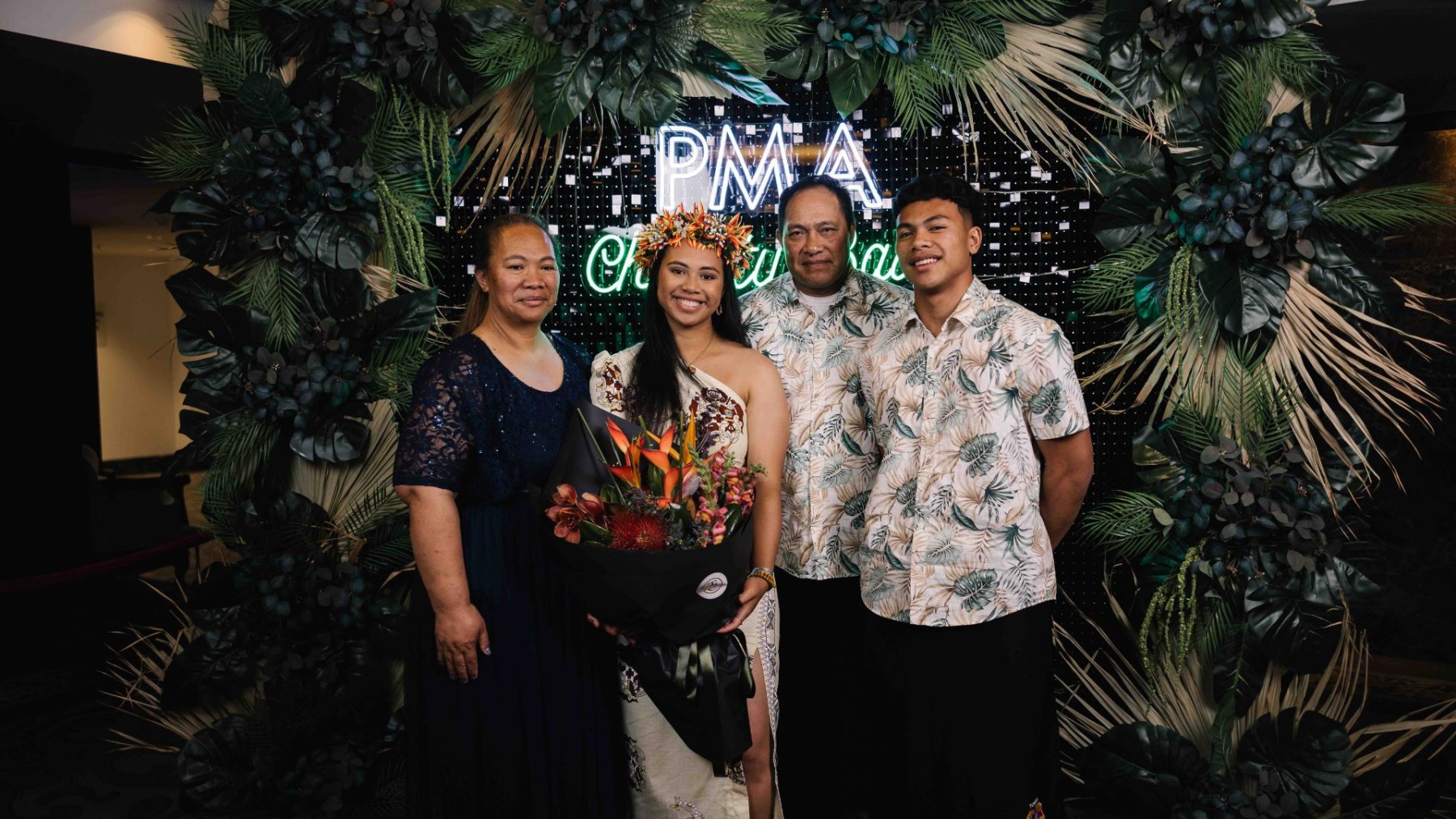 The Pasifika Medical Association (PMA) held its Fourth Annual Charity Ball last week at the Cordis Hotel in Auckland, bringing together 500 guests from around the country. The event featured a blend of live music, fine dining, stories from the families of scholarship namesakes and past recipients, and a highly-anticipated auction which raised $180,000 towards PMA's Pacific Education Fund.
Established in 2018, the Education Fund stands as a beacon of support for aspiring Pacific scholars in secondary and tertiary education pursuing careers in health, medicine, and nursing through the provision of scholarships.
Kicking off the evening, Dr Jitoko Cama FRACS, PMA Membership Board Chair, graciously delivered the opening address, setting an inspiring tone for the proceedings.
PMA was delighted to have Hon. Halaevalu Moheofo Aleamotu'a present at this year's event. Mrs Debbie Sorensen, PMA Chief Executive Officer, not only expressed gratitude for the involvement of the Tongan Royal Family in PMA's journey but also underscored the event's significance.
"These scholarships are an investment in the future generation, highlighting the importance of our ongoing commitment to support them to the fullest extent possible."
Reiterating the signficance of the scholarships, Mrs Sorensen acknowledged 2022 recipient of the Papa'ali'i Dr Semisi Ma'ia'i University of Otago Scholarship, Tatila Helu, and her family after guests heard their inspirational story of resilience that drove Ms Helu to pursue a career in medicine.
Concluding the event, Sir Collin Tukuitonga KNZM FNZCPHM, PMA Group Board Director, addressed the topic of diversity in the healthcare workforce and paid tribute to those who have paved the way for Pacific people.
"The expansion of diversity in the healthcare workforce is truly encouraging. Our community has overcome significant challenges to reach their current positions."
"People such as Dr Joe Williams, Professor Sitaleki Finau and Elizabeth Powell have played pivotal roles in guiding the course for our Pacific people."
The success of the Annual Charity Ball highlights PMA's unwavering commitment to fostering educational opportunities and to strengthen the Pacific healthcare workforce. As PMA continues to advance its mission, the outcomes of this event will undoubtedly reverberate positively throughout the Pacific community.