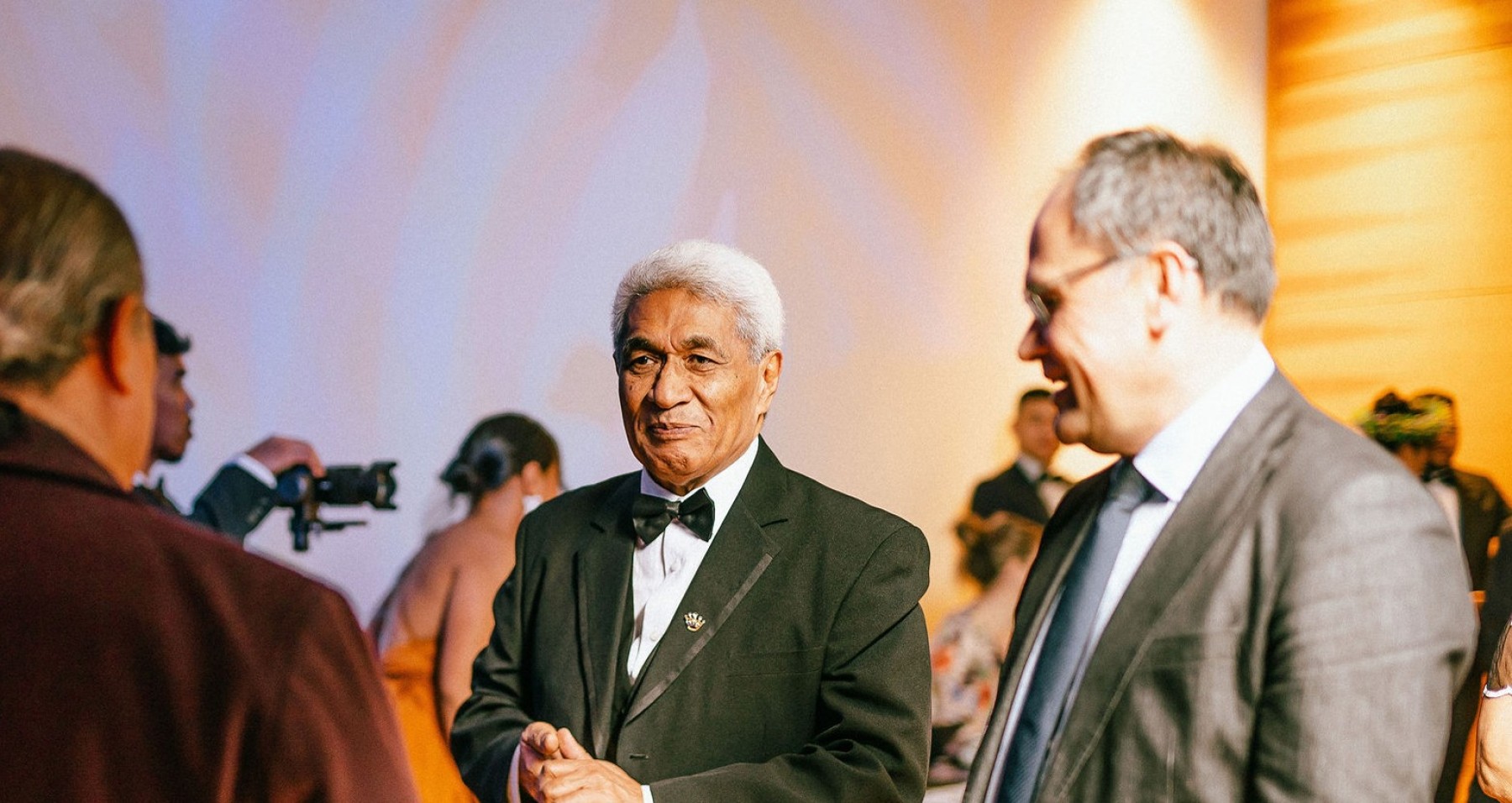 The Pasifika Medical Association Group host a number of events across all its entities during the year.
PMA Conference 2023
The Pasifika Medical Association celebrates 27 years of successful navigation this year and is proud to collaborate with Te Marae Ora Cook Islands Ministry of Health to host the 2023 PMA Conference in the Cook Islands. This year's theme is "Te 'Ākirāta 'Ou - The New Dawn" and will be held on the 6th - 8th September 2023 in Rarotonga, and the 11th September 2023 in Aitutaki.
The key themes are:
BEST PRACTICE: Primary care and health system resilience

BOLD INNOVATION: Mental health access and integration

BEING BRAVE: Humanitarian assistance and responding to the climate crisis

BRILLIANT: Our future workforce
The Annual PMA Conference remains the largest meeting of Pacific health workers and professionals in our region. Registrations and abstract submissions are now open.
PMA Charity Ball 2023
The Pasifika Medical Association is a multidisciplinary Non-Governmental Charitable Organisation with membership of more than 7,000 members in New Zealand and across the Pacific region. The Association has been championing excellence in healthcare and practice throughout New Zealand and the region since 1996. To acknowledge this service and commitment, members of the association established the Pasifika Medical Association Education Fund, which provides study grants and support to Pacific secondary and tertiary students focused on a career in health and Pacific Doctors and Nurses to undertake short courses and study tours. The PMA Scholarships have granted $570,000 to 71 Pacific applicants since 2019.
The PMA Charity Ball & Auction raises funds for the Education Fund, enabling and supporting more Pacific students and trainees into health and medical careers.
This year's Ball will be held on Friday 18 August at The Cordis in Auckland, NZ.
PMA Scholarships 2023
The Pasifika Medical Association (PMA) offers 11 scholarship categories worth $140,000 to assist our Pacific people into medical and health related careers from its Education Fund.
The PMA Scholarship Awards have all been named after distinguished Life Members who have demonstrated exemplary service to improving the health and well-being of Pacific communities. Two new scholarships have also been introduced this year to acknowledge the late Dr Sitaleki Finau and Elizabeth Powell, both pioneers in health who dedicated their lives to improving the health outcomes for Pacific people in New Zealand and in the region.
Applications are closed.